National
Americans are planning travel to parks out West, European beaches and tropical island getaways.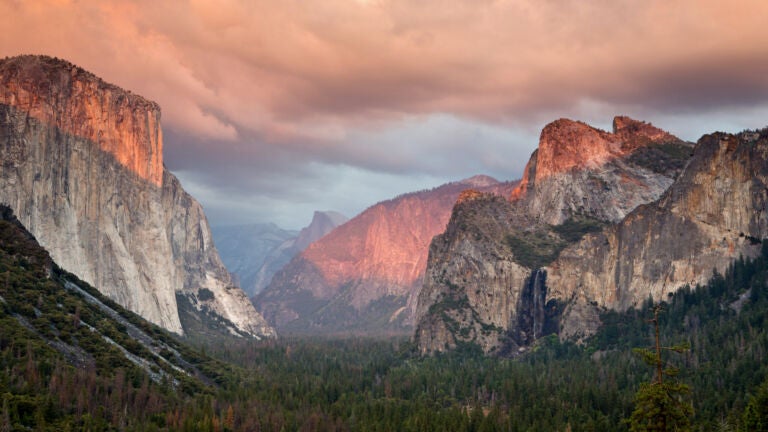 By Natalie B. Compton, Washington Post
The rise of omicron may have launched the new year into chaos, but travelers are planning 2022 trips with cautious optimism. According to industry insiders, consumers are navigating the most recent variant hurdle by either booking trips far, far in advance (think 2023) or seizing last-minute opportunities.
Luke Charny, co-founder of the food tour company A Chef's Tour, says almost 90 percent of bookings now are made 48 hours before the tour departure (vs. 40 percent pre-pandemic).
People will continue to make travel plans at the last minute because they know that what is available today might not be there tomorrow, says Justin Smith, owner of the luxury travel-planning company the Evolved Traveler.
Once travelers decide to book, where are they going? We spoke to travel advisers and tour operators to find out the most popular destinations of 2022. The coronavirus outlook for each of these destinations is unknown, so make sure to check recommendations from the Centers for Disease Control and Prevention and evaluate your own risk before planning a trip.
Camping from Colorado to Montana
Many travelers want to avoid the stress of international travel restrictions and remain hesitant to go abroad.
"I am currently seeing trends still heavily swayed toward domestic travel," said Robin Cline, the founder of Cline & Co. Travel Consulting. "And the prices of domestic properties and experiences prove the demand is still very high."
Many travel advisers reported that clients are willing to pay more for trips than they did before. Brian Tan, the founder and chief executive of the travel planning company Zicasso, says the average price per trip has gone up 38 percent compared to pre-pandemic business. Customers are upgrading their experiences, lengthening their trips, picking luxury properties and taking private tours.
Cline says the American West is a popular option, with clients requesting high-end stays at dude ranches and national parks. Instead of roughing it, they're looking for the comforts of a vacation.
Sarah Kline, the owner of the travel agency Time For Travel, says interest in all-inclusive accommodations is booming. Eventually, travelers will get back to venturing off the beaten path, but for now "they want it all right at their fingertips," Kline said.
Anyone interested in visiting a national park in 2022 should book at least 6 months in advance, said Diane McNamara, a GoRVing.com spokesperson.
If you can't get a camping or RV spot in a national park, you're not completely out of luck. You can search for more options on sites such as Hipcamp and Campspot and Harvest Hosts.
On the dude ranch front, Kendra Thornton, president of Royal Travel & Tours, says she has seen an uptick in interest in summer trips to Colorado and Montana. The concept – an opportunity for suburbanites to try life on the range – is popular with families, as "travelers of all ages appreciate the abundance of outdoor activities and being in a beautiful natural setting," Thornton said.
Croatia and Iceland over France and Italy
As always, Americans are eager to get to Western Europe.
Countries that reopened first in 2021 and remained dependable options – such as Greece, Croatia and Iceland – will continue to be high priorities for travelers. Gabriella Horvath, a travel consultant for Now-or-Never-Travel, says the other draw of these European destinations is their outdoor appeal (vs. France and England, where indoor activities such as museum visits are major selling points).
If travelers want to wait until after the omicron wave to visit, classic stops such as France and Italy are still high priorities. The French and Italian Riviera are popular for summer plans, says Susan Sherren, owner of Couture Trips, although she encourages clients to limit their time in the most famous places – Cinque Terre, for example – to avoid crowds. "You can have a more authentic experience and engage with locals if you are open to trialing alternative spots," Sherren said.
Elyssa Roberts, a senior travel adviser at Marchay, also includes Sicily as a trending destination, noting that a new United Airlines nonstop flight from Newark to Palermo has made it easier for Americans to get to the Italian island.
Beaches in Mexico, the Caribbean and Costa Rica
With burnout continuing to plague American workers, one of the most requested vacations is a relaxing trip to a nearby beach.
"They want quick, easy and nonstop," Kline says.
Hawaii, Florida and Puerto Rico top the list for domestic beaches. Internationally, Mexico is one of the most appealing picks for warm-weather escapes free of travel restrictions. There are also Caribbean nations; Turks and Caicos and the Dominican Republic are high on people's