Published: May 04, 2021 at 03: 01 PM
As much we've focused on draft grades and talent fits over the last couple days, there's something that's also intriguing to think about at this time of year: Who's going to be most impacted by what just happened in the draft? After all, it's one thing to evaluate the players that come into a franchise. It's quite another to consider what those acquisitions will mean to the people already in the building. So here's a quick summary of those individuals who were helped by this year's draft and those who were most hurt.
1) Bears GM Ryan Pace and HC Matt Nagy
Pace, the Chicago Bears general manager, traded up to select Ohio State quarterback Justin Fields with the 11th overall selection. It was a move this franchise desperately needed and one that ultimately could save his job and that of his head coach. There surely can't be a single Bears fan alive who doesn't rue the day Pace traded up to select Mitchell Trubisky second overall in the 2017 draft when both Patrick Mahomes and Deshaun Watson were available. Pace also didn't engender much faith when he signed Andy Dalton earlier this offseason. At least now the Bears can say they have some sort of plan in place, along with a quarterback who possesses the kind of dual-threat skill set that is in such high demand these days.
Their goal is to give Fields a year to develop while Dalton starts (a model Nagy appreciates from his days as an offensive coordinator in Kansas City, when Mahomes spent his rookie season behind Alex Smith). If Fields matures faster than expected — or Dalton falters — than the first-year signal-caller could see the field earlier. Regardless of how it plays out, Pace and Nagy have bought themselves some time simply by giving the Bears something they've seldom had: The belief that they finally have a quarterback in place who might someday blossom into a superstar.
This was already going to be a critical season for Lock, who enters his third year with the Denver Broncos. The team traded for veteran Teddy Bridgewater, and it's clear those two will be competing for the starting job. What Lock won't be doing this offseason is figuring out where his next home will be, primarily because the Broncos passed on the opportunity to draft Fields with the ninth overall selection. It seemed that Denver general manager George Paton would've been salivating at the chance to grab a young quarterback who was so highly regarded in a deep signal-caller class. Instead, Paton decided to ignore Fields and take Alabama cornerback Patrick Surtain II — which made plenty of sense, because the Broncos brass is confident about their quarterback room. Look, nobody knows who's going to win the quarterback job this fall. It also remains to be seen how much Surtain, the best cornerback in this draft, can help the Broncos compete against the two-time AFC champion Kansas City Chiefs. What is apparent is that Lock has enough faith from his bosses that he'll have a real opportunity to show he can lead this team to great heights. He finished last in the league in completion percentage last season and tied for the most interceptions thrown on a team that finished 5-11. Most young quarterbacks don't get many second chances after numbers like those. We'll see what Lock can do with his (unless, of course, the Broncos can wrangle Rodgers away from Green Bay in a trade).
The Baltimore Ravens quarterback has spent the last three years hearing how he can't throw the football well enough for this team to reach and ultimately win a Super Bowl. The excuse that Jackson's receivers play a huge role in the problem won't be nearly as convenient as it's been in the past. The Ravens used the 27th overall selection on Minnesota's Rashod Bateman, a skilled route-runner who is adept at separating from defensive backs. They also selected Oklahoma State's Tylan Wallace in the fourth round. He comes with a reputation of dependable hands and crafty run-after-the catch ability. This now means there is no shortage of young talent at this position for the Ravens. They've selected two wide receivers in every draft over the last three years, and four of those players were taken within the first three rounds. Add Bateman and Wallace to a mix that already includes speedster Marquise Brown — a 2019 first-round pick — and free-agent acquisition Sammy Watkins, and this group should be as good as Jackson has had in his career. Now it's on him to figure out how best to make the most of it.
4) Browns defensive coordinator Joe Woods
Woods has to be thrilled about how this weekend played out. The Browns used their first-round pick on Northwestern cornerback Greg Newsome II, a skilled cover man who should start on Day 1. They traded up to take Notre Dame linebacker Jeremiah Owusu-Koramoah in the second round, which gave them a versatile defender with the ability to make plays all over the field. Anybody who watched the Browns blossom in the second half of the 2020 season had to wonder what this team could be with an improved defense, one that wasn't so reliant on the dominance of Pro Bowl defensive end Myles Garrett. Now we're about to get our answer. Those first two picks join a defense brimming with potential this fall. The Browns have been aggressive in free agency (landing defensive end Jadeveon Clowney and defensive backs John Johnson III and Troy Hill). They have some key veterans returning from injury (cornerback Greedy Williams and safety Grant Delpit). And now they have a draft class that has given them two more young defenders who could help this team make a deep playoff run.
The Philadelphia Eagles used a first-round pick on this wide receiver, all with the hopes he could open up their offense with his breathtaking speed. The only thing he did unleash were questions about his ability, as he wound up with only 31 receptions, 396 yards and one touchdown. Some of those issues came down to injuries and the calamity that was the Eagles quarterback situation, but know this much: Help is on the way. The Eagles' decision to select Alabama wide receiver DeVonta Smith with the 10th overall pick — after trading up — means this franchise is serious about improving its passing attack. As much as Philadelphia needs to figure out what it truly has in second-year quarterback Jalen Hurts, it also has to untap the potential in Reagor. Smith has the ability to do both. Despite all the questions about his slender frame, Smith dominated college football with his devastating combination of crisp route-running, sure hands and a penchant for the big play. You put that kind of talent on the field, and a burner like Reagor will find it much easier to create more impact in this offense.
There was never any indication that Newton's time in New England was going to be more than a year-by-year situation, so there shouldn't be much surprise that he's topping this list. He had stretches when he struggled mightily in his first season with this franchise. Now the Patriots have invested a first-round pick in Alabama quarterback Mac Jones, the 15th overall selection in this draft. In fairness to Newton, his problems in 2020 weren't solely about declining play. He joined a Patriots team devoid of offensive talent during an offseason hindered by the cloud of COVID-19. Most quarterbacks would flounder in the face of such challenges. Of course, the Patriots did respond by going on a frenzied free-agent shopping spree that added more help at the skill positions, which should make Newton look better this fall. However, he'll likely face a quick hook if he can't show more consistency than he did as a passer in the second half of last season. Newton came to the Patriots in the hopes of resuscitating his career after being the face of the Carolina Panthers for nearly a decade. Today, he's facing the reality that he'll likely be looking for a new home in 2022.
The Dallas Cowboys have staunchly said the selection of Penn State linebacker Micah Parsons doesn't say anything about how they feel about Vander Esch. The real question is this: How could it not? Parsons was the best linebacker in this draft, an athletic freak who ran the 40-yard dash in 4.39 seconds at his pro day. Vander Esch, on the other hand, has played in just 19 games over the last two years after making the Pro Bowl as a rookie in 2018. The Cowboys also decided Monday not to exercise the fifth-year option on Vander Esch, even though the franchise reportedly wants to still talk about an extension. We'll see how that turns out. Even if the Cowboys still want to keep Vander Esch around after this season, the presence of Parsons gives them quite a bit of leverage in any type of negotiation. There's also no guarantee Vander Esch can escape the injury bug moving forward. The tough part for him is that Dallas was hoping to find a difference-maker at cornerback in this draft, somebody like Jaycee Horn or Patrick Surtain II. They wound up taking the best linebacker instead, making Vander Esch quite expendable in the process.
It seemed pretty clear that Wilson wanted better protection from his offensive line. He mused about the need to take less hits earlier this offseason, then quietly stood by as word about his interest in playing elsewhere exploded. So how did the Seahawks respond to their quarterback's concerns in the draft? By waiting until the sixth round to take Florida offensive tackle Stone Forsythe. The Seahawks only had three picks — they took wide receiver D'Wayne Eskridge in the second round and cornerback Tre Brown in the fourth — but it is surprising that they didn't make a move on a lineman earlier. The team's only other significant acquisition up front this offseason has been guard Gabe Jackson, who came over from Las Vegas via a trade. There's also no guarantee that a sixth-round pick will amount to much in the long term. The lone upside here is that Wilson has produced at a high level when there's been questions about his offensive line before. He may just have to do it again.
The Kansas City Chiefs have used a second-round pick on a linebacker for the second year in row. Last year, it was Willie Gay Jr.. This time around, it's Missouri's Nick Bolton. What does this mean for Hitchens? Simply put, there's a good chance this could be his last year with this franchise. Hitchens has been one of Kansas City's defensive leaders since 2018 — when he signed a five-year, $45 million free agent deal — but his major impact always has been as a signal-caller who gets his teammates lined up consistently. The Chiefs have needed more athleticism in their linebacking corps for years, which is why Bolton is now here. It remains to be seen how long it takes for Bolton to pick things up, but the important figure to remember here is Hitchens' cap number. He could save the team $8.5 million in cap space if he's released after the 2021 season. With Bolton and Gay in place, it's hard to see how the Chiefs don't take advantage of that opportunity.
Robinson had an impressive rookie season, as he rushed for 1,070 yards, caught 49 passes and scored 10 total touchdowns in 14 games. Then he watched the Jaguars use the 25th overall selection on Clemson running back Travis Etienne. Forget for a second that Urban Meyer views Etienne as an excellent third-down back option (which makes one wonder why the franchise would invest so highly in a part-time player). The mere presence of Etienne, regardless of the role he plays, is going to mean less opportunities for Robinson. In fact, the more Meyer talks about using Etienne in a role comparable to what Percy Harvin did in his playing days — that of a runner and receiver — the more it feels like Meyer is going to be finding more ways to deploy Etienne outside of passing downs. Meyer did coach Harvin in college, and Etienne is the first running back drafted during Meyer's first foray into NFL coaching. Robinson, on the other hand, is a man who came in with the last regime. You can do the math. Unfortunately, it doesn't favor Robinson benefitting in this offense as he once did.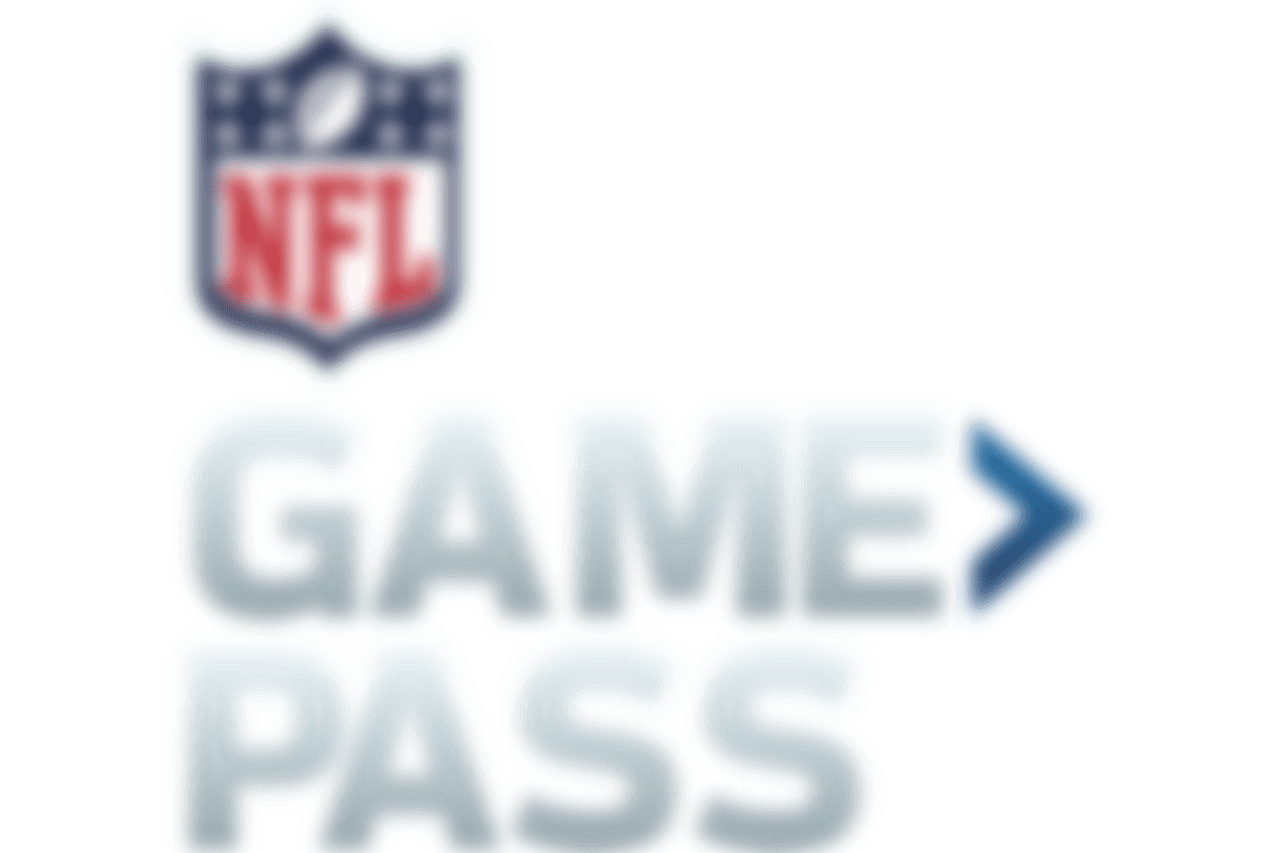 See all the Action
Replay every game all season.