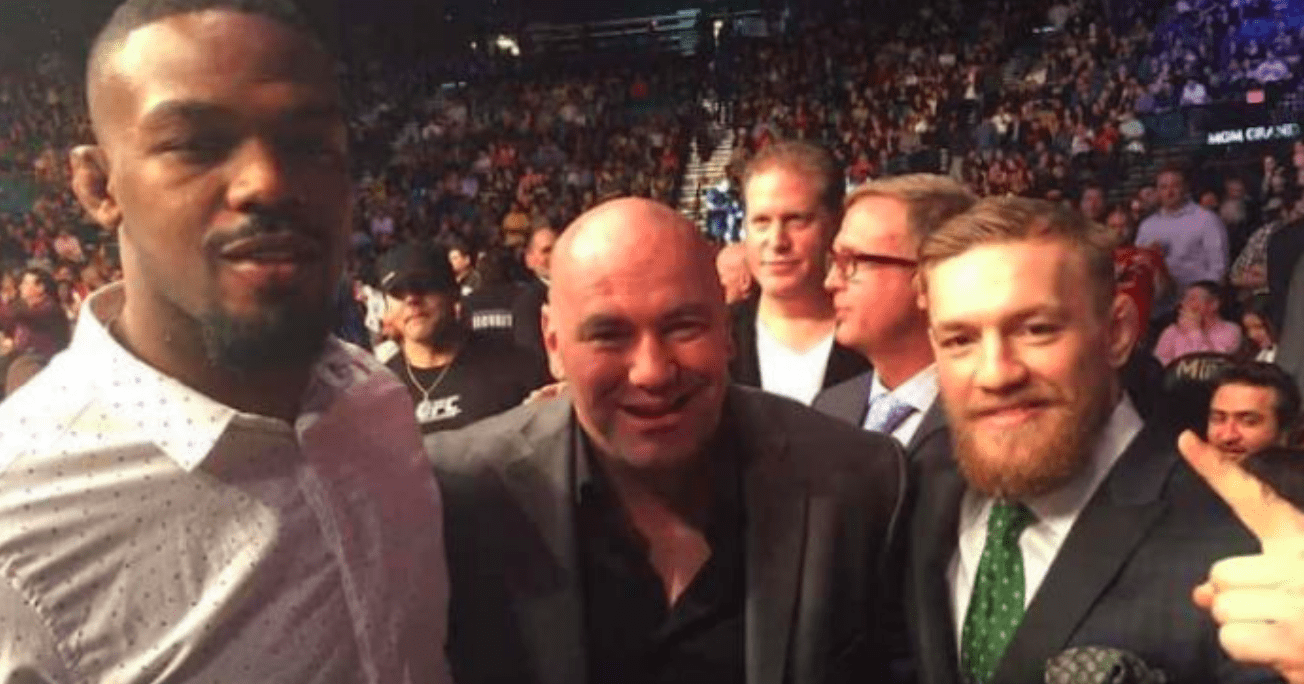 Jon Jones wants Dana White and the UFC to break the bank to arrange what would be a momentous heavyweight clash with reigning champion Francis Ngannou but his old rival Daniel Cormier has told Jones to slam the breaks on his pay demands.
Jones relinquished the UFC light heavyweight title last year ahead of a move to the heavyweight division and was considered to be the presumptive next man up for a title bout after Ngannou dethroned former champ Stipe Miocic this year. However, a staring contest soon developed between Jones and UFC president Dana White surrounding Jones' supposed purse request before any possible fight.
But Jones' rival Cormier, who previously held the UFC heavyweight title, says that Jones shouldn't be seeking to jump the queue of the UFC's best-paid fighters.
"I believe he does deserve a massive number," Cormier said to ESPN. "I really don't think… if Conor McGregor — and I really don't know what Conor makes — but I heard Conor makes, for example, $15m to show up and then he gets all the pay-per-view.
"If Conor makes $15m to show up, Jones shouldn't make what Conor McGregor makes. If Conor McGregor makes something in that range, Jones shouldn't make what Conor McGregor makes. It should be a tier beneath that. Does Jon Jones make what Khabib [Nurmagomedov] makes? If Khabib makes $8m to $10m, yes. But I don't believe he should make what Conor McGregor makes.
"I believe with 100 per cent certainty, (that the UFC) would give (Jones) $10m to appear and fight Francis Ngannou. I believe that.
"And that's him getting his money because he's never made $10m before to show. He said he makes $5m, right? So if he makes $5m, then you're doubling what he makes to go and fight Francis."
It doesn't seem like there'll be any settlement to Jones' pay dispute with the UFC before Francis Ngannou's next struggle, as the Cameroonian slugger has become widely anticipated to rematch Derrick Lewis — who holds a decision win against him — later this year.
comments