Emily Schwing: This is Scientific American's 60-Second Science. I'm Emily Schwing.
How do you fight an uphill battle when the problem is moving downhill? That's exactly what Denali National Park's resident geologist Denny Capps is trying to figure out.
Caps: In recent years, the Pretty Rocks landslide transformed from a minor maintenance concern to really our foremost challenge.
Schwing: On a crisp fall day in September, just inside the park entrance, not much is happening inside the offices. Staff here are a week out from buttoning up the park for winter. But more than 40 miles down the park's only road, at a place known as Pretty Rocks, things are really moving downhill, at up to a half an inch an hour.
Paul Ollig:  The Pretty Rocks landslide acts much more like a glacier than it does what most people consider to be a landslide.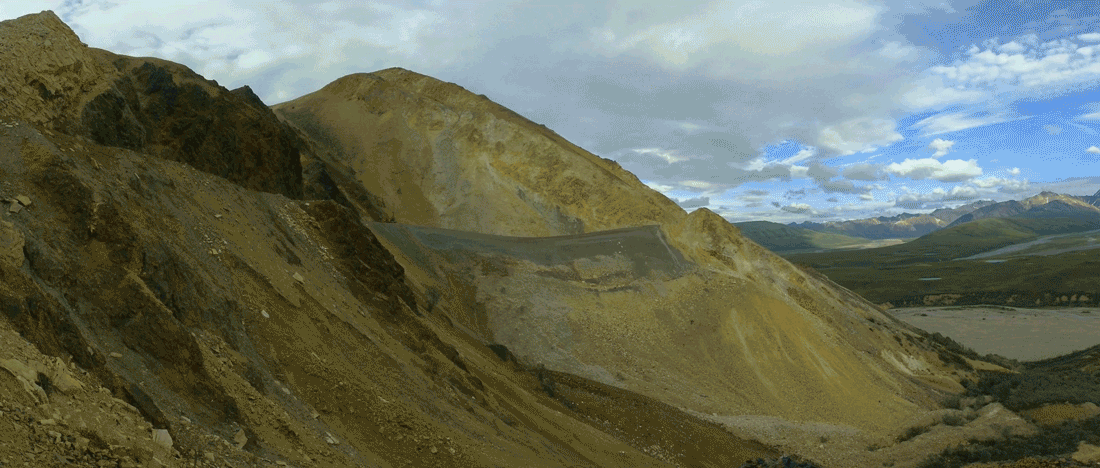 Schwing: Paul Ollig is the director of interpretation and education at Denali.
Ollig:  In that it is this very ice-rich material that responds to fluctuations in temperature and will speed up and slow down based on a lot of different factors, regarding the level of the ice, the temperature of the ice. And so we tend to consider the Pretty Rocks landslide to be more like a rock glacier than what we would typically consider to be a landslide.
Schwing: Ollig says the landslide is a harbinger of what else may come for the entire U.S. National Park System.
Ollig:  This is, in my perspective, kind of a "canary in the coal mine" type of situation, where we're on the front lines of these climate change impacts. But as we see more and more of these, more parks are going to be faced with other challenges that may be just as, or even more, difficult to figure out.
Schwing: Here in the heart of Alaska, much of the ground is supposed to be semi-permanently frozen for most of the year. But Denny Capps says the signs of a changing climate here have been evident for years.
Caps: Denali is a really great place to understand what that future looks like. And also, with the temperatures that we've had over the last few years, we're already hitting the predictions for 2040 for here and places in the park. So we're well ahead of the existing forecast for climate change here in the park. So that's really got our attention.
Schwing: At Pretty Rocks, the road conditions were changing so much by the end of this summer season that park officials finally had to close it, cutting off access to a visitor's center that offers direct views of North America's tallest mountain and a wilderness lodge. And Pretty Rocks isn't the only spot that's keeping Denny Capps busy.
Caps: Yeah, certainly not. It's all up and down the park road we're having challenges with with permafrost. We do have a system that we refer to as the Unstable Slope Management Program, where we're tracking over 140 unstable slopes all up and down the park road. Now, not all those are necessarily being conditioned by permafrost, but many of them are.
Schwing: When you say 140, it seems like quite a high number of places for the park to have eyes on.
Caps: It is a relatively high number, but we want to make sure and not always be in a reactive position. And some of those sites are very minor maintenance concerns—you know, things that we've maybe had to do a little bit of dirt work on in the past. And we're just watching all the way up to Pretty Rocks. We've got like major mass turnover that is causing road closures—so a whole range of severity and kind of magnitude and frequency of impacts across the board there.
Schwing: So what's causing all this movement? Warmer year-round temperatures combined with increased summer rainfall—it all adds up to melting what was once frozen ground.
Caps: I know that I've seen more intense rainfalls and flooding. We've had a number of rainfall records that have been set in those 10 years that I've been here, including some very intense rainfalls. We had what long-term Alaskan meteorologists described as the highest daily rainfall amount for a noncoastal site and in recorded history here last year. Here on the north side of the mountains, where it's relatively dry, and we have a lot of topographic relief, we have thawing permafrost. Having rain at that level could be cat